The key to recycling is source segregation and proper handling of different types of waste. Separating with containers will not only enable the recycling but it will also make the waste management easier as tins, glass, paper and cardboard, organic wet waste and remains are collected separately. DownWaste garbage trolley bins are easy to operate inside your building with convenient handlebars and heavy duty caster wheels.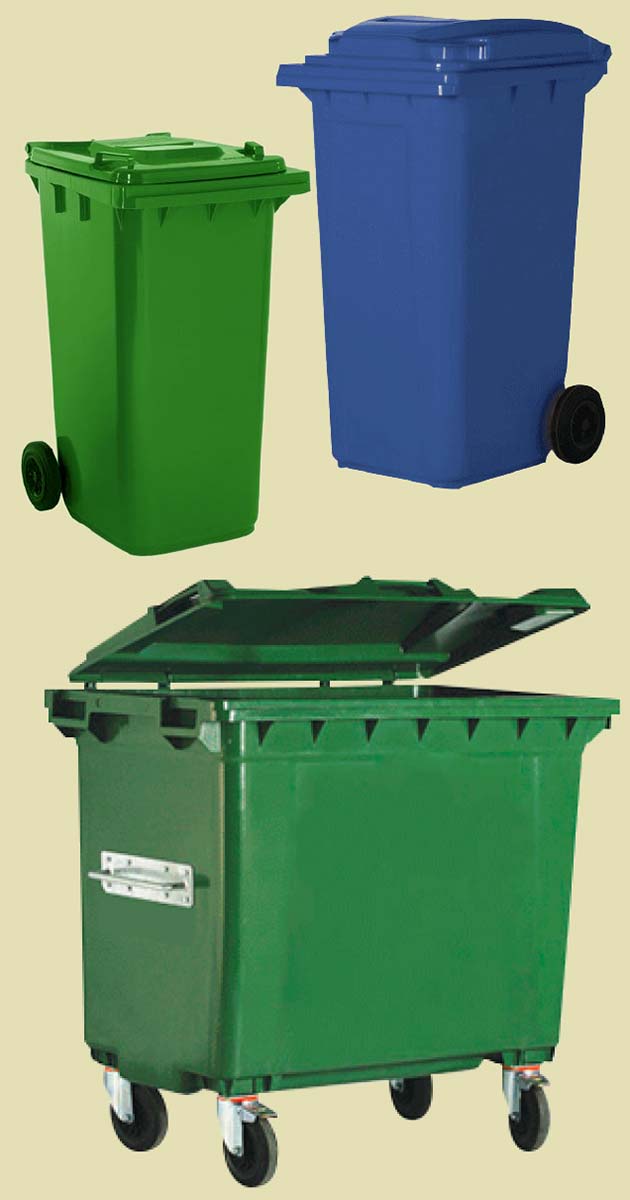 HDPE - HIGH DENSITY
POLYETHYLENE
Durable, lightweight and easy to clean HDPE waste containers ease the handling of waste as produced by compact injection moulding process. A lightweight alternative to Hot Dip Galvanized metal trolleys, HDPE bins are convenient to handle many types of waste and recyclables.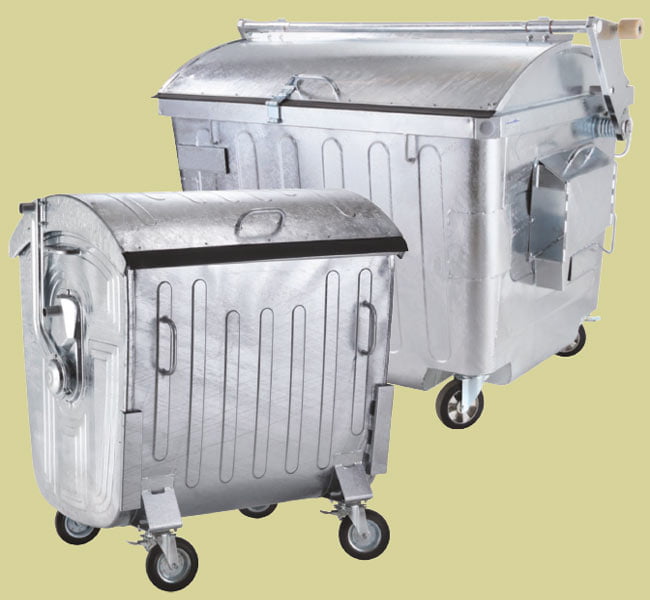 HEAVY DUTY WASTE TROLLEYS
Municipality type Heavy Duty Hot Dip Galvanized waste trolleys convenient for open air shopping centres, industrial zones, petrol stations, recreation areas, sports areas long lasting under extreme weather conditions.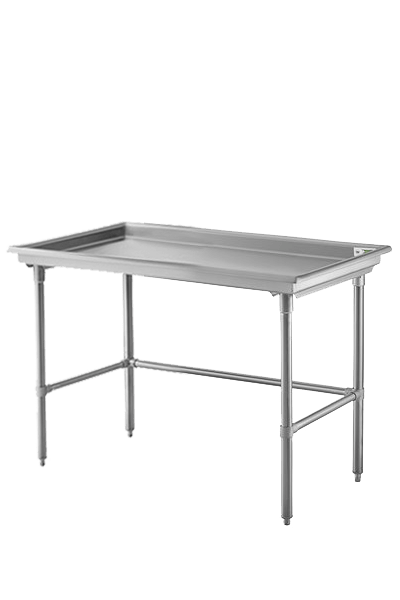 METAL WORKSHOP
Sorting tables for your indoor recycling facility.