Luxury hotels and even private villas choose laundry chutes over service elevators when it comes to the handling of bulky laundry from individual floors. We offer a variety of steel chute solutions which are quick and easy to install.
Downwaste manufactures seamlessly welded chute trunks that ensure safe and effortless delivery of your sheets and towels to the laundry room.
ENHANCED SOUND PROPERTIES
A quiet system for convenience in your building or hotel. The chutes are fixed to floors with hot dip galvanized brackets equipped with anti-vibration rubber pads. All outer surfaces of the chute are coated with a sound dampening material.
MORE SAFETY
Our doors and dampers are 90mins UL Fire Rated and the standard systems are equipped with automatic electric strike locks for safety of the residents and building operators.
MORE PRODUCTIVITY
Laundry chutes removes the hassle of carrying bulky laundry to the laundry room, reducing the time required for handling the laundry. 
Chute Doors are supplied with a 24V electric strike with a micro-switch to indicate a door status change (open or closed). This feature enables monitoring the status of doors on different floors. It also allows electrically locking the hopper doors for chute maintenance or interlocking when one of the doors is open.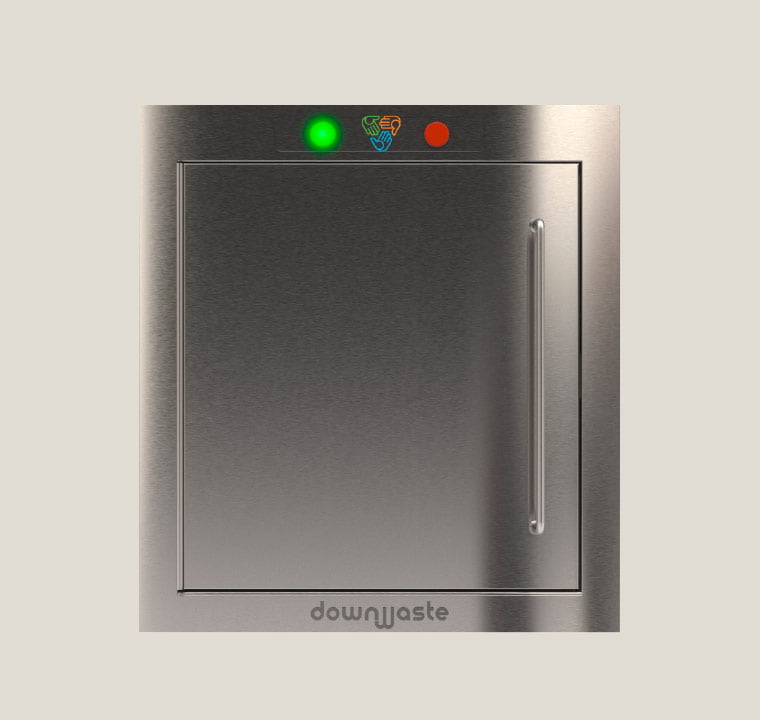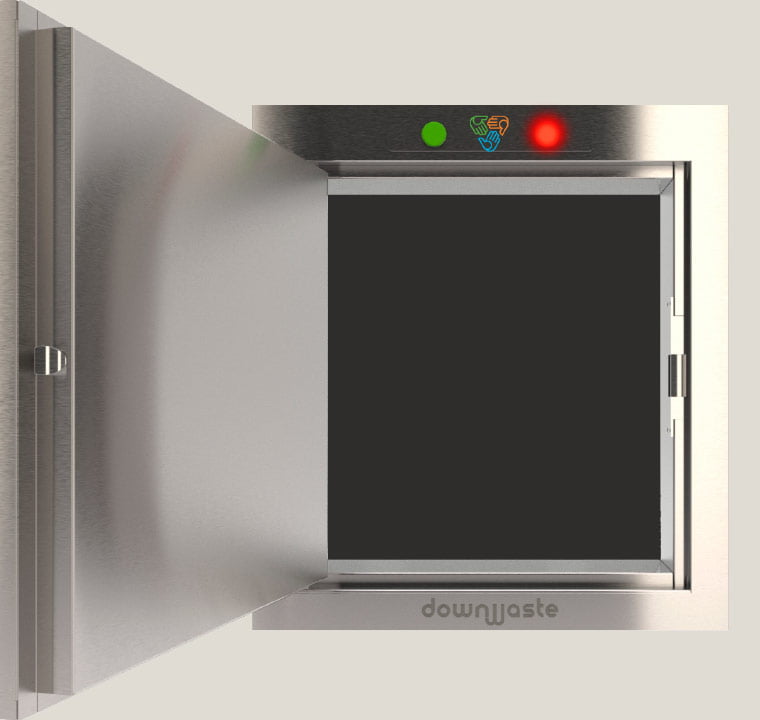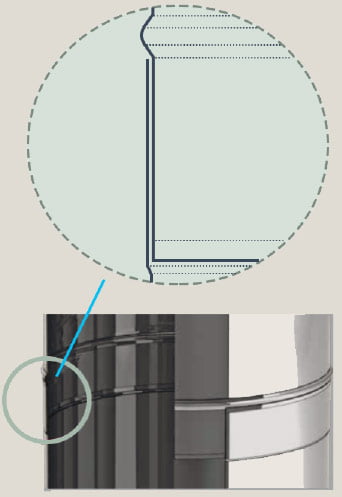 In addition to the seamless, continuous automatic welding in the chutes, we connect pipes by inserting the male ends into the female ends from top to bottom, ensuring no projections are inside where laundry may get caught or damaged.
DIAMETER
300mm   450mm    600mm
600mm diameter, 1.5mm thick S 304 grade stainless steel is standard, we recommend stainless steel due to its resistance to alkalis, acids and humidity which may occur in laundry chutes.
1⁄2"Glass Bulb Fire Sprinklers with connector thread, standard response pendant type with actuating temperature 72° C and complies with NFPA 13. The sprinklers must be located at alternative floors and at the top of the chute as per NFPA Code 82.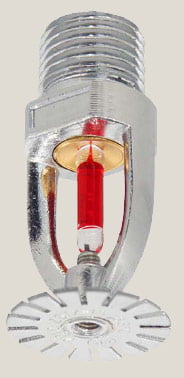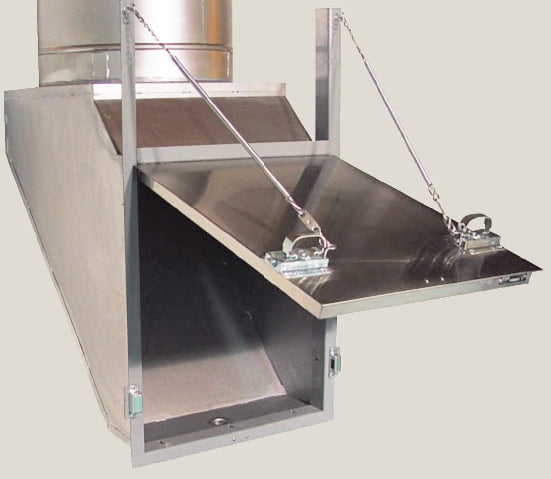 You can throw clothes down the chute as they will land safely in your basket. This convenient mechanism is equipped with a required fire rated top hinged stainless steel discharge door that is held open with an U.L. approved Fusible link set at 72° C.
The Electric Control Panel consists of electrical security switches that allow the easy and instant locking of all intake doors at floors with 24V supply. This handy and safe control panel is also used for activating the functions such as cleaning system and exhaust fan if available.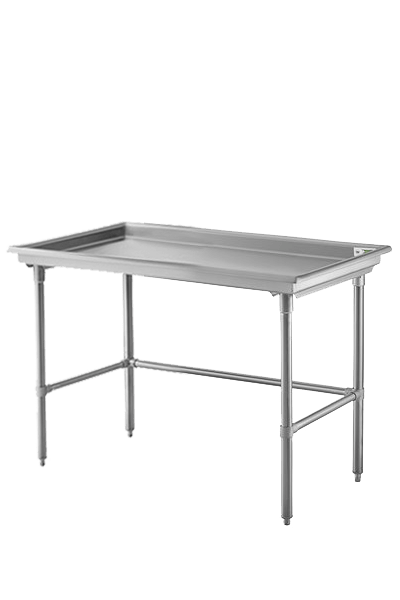 METAL WORKSHOP
Sorting tables for your indoor recycling facility.