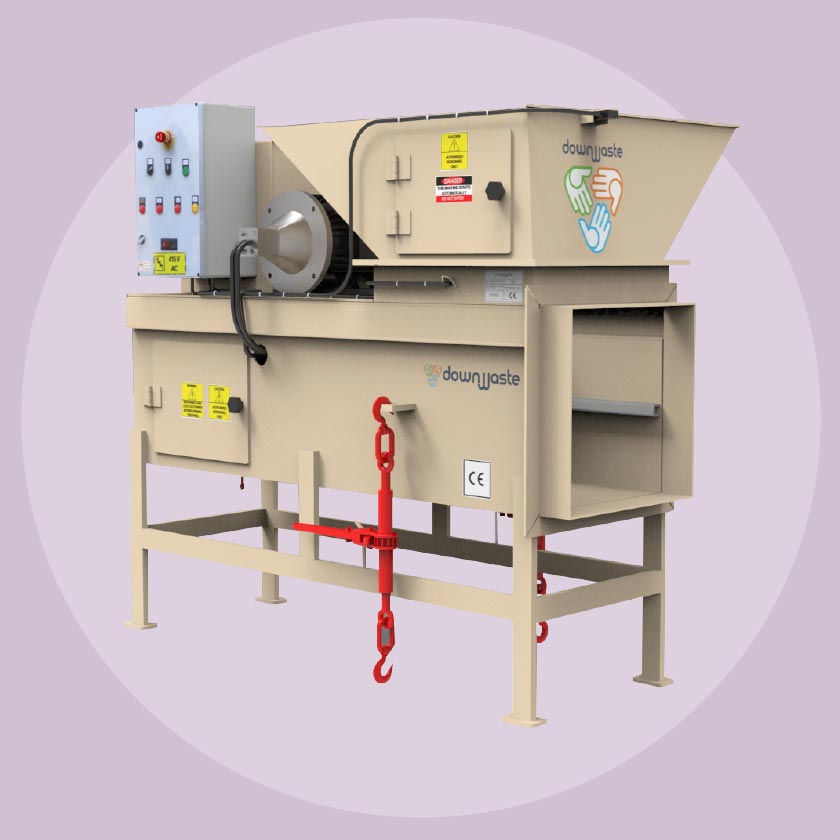 DownWaste 10:1 Our chute fed compactors are leakproof and designed to compress household waste to reduce the storage space it requires. In turn, fewer operators and trolleys are needed, leading to significant time and cost savings for your building.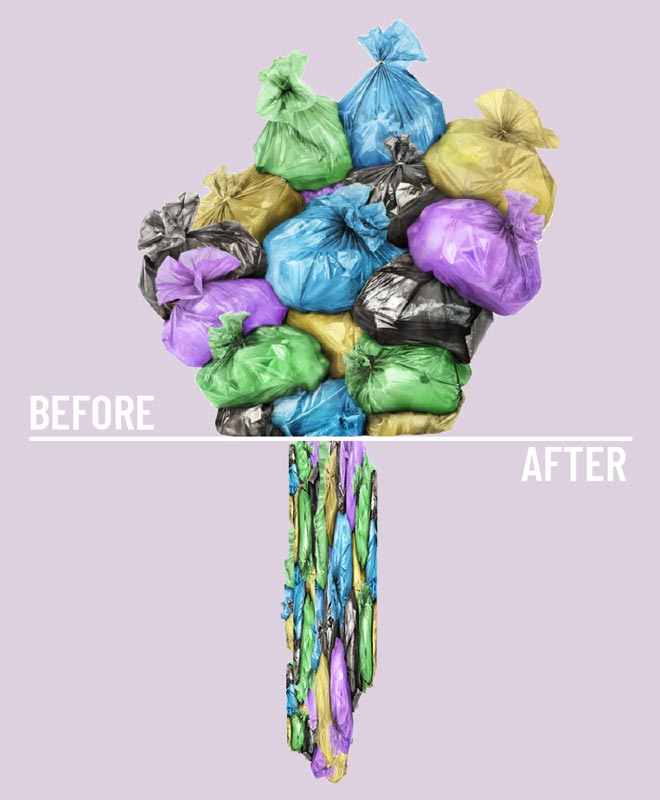 Fully-automatic, electric-eye-controlled, hydraulically-operated, stationary compactor compacts garbage into a fitted container where it is squeezed of its original volume. The compaction cycle is automatically started when the charge box is filled with waste and automatically stop when the receptive trolley is full.
The control panel is mounted to the remote power pack and includes a key activated on-off switch, start button, manual forward reverse switch, emergency stop/reset button.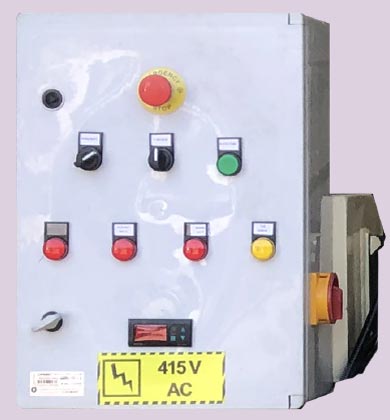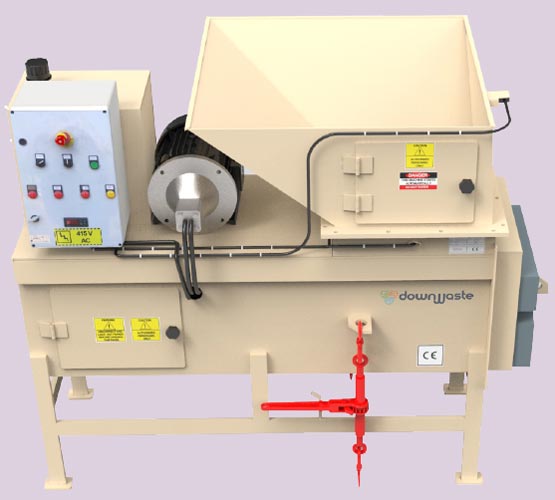 The compactor is controlled and monitored by a microprocessor, which shall visually allow the user to read the various operations of the compactor. Indicator lights on the board shall include photo eye fault, high temperature, low oil, pressure switch failure, overload fault and solenoid fault.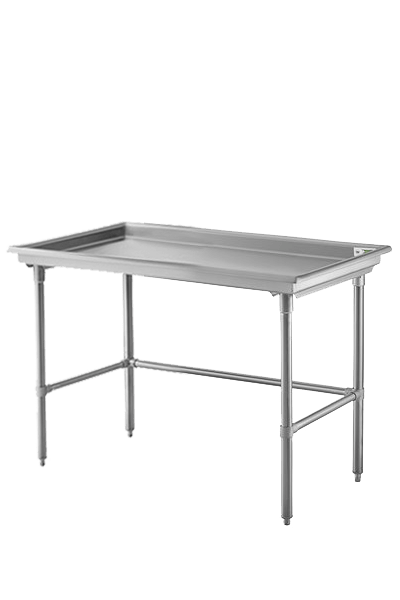 METAL WORKSHOP
Sorting tables for your indoor recycling facility.